Color tape can be used for general purpose carton sealing where colors for coding and / or identification are necessary. Combines high tensile strength with specially formulated, aggressive water base acrylic adhesive. This product has an excellent bond to most surfaces, with good moisture resistance. Recommended Uses :
Ideal for identification and color coding where printability is not required. Available in many more colors.
Material
Bopp Film
Adhesive
Acrylic water base
Thickness
40 micron x 65 micron
Roll Width
12mm to 72mm and many more as on request
Roll Length
20meter to 1000meter
Color
Size
48mm x 66mtrs x 72 rolls / box
36mm x 66mtrs x 96 rolls / box
18mm x 66mtrs x 192 rolls / box
72mm x 66mtrs x 48 rolls / box
24mm x 66mtrs x 144 rolls / box
12mm x 66mtrs x 288 rolls / box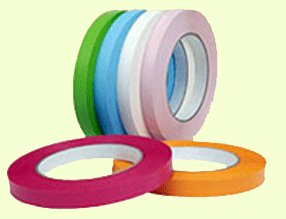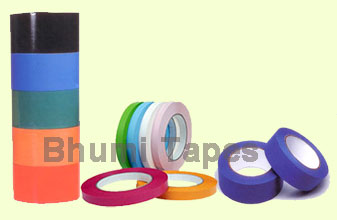 We're here to help!
Contact us on +91-79-22166306 should you have any questions or alternatively complete the Quick Quote form to receive a custom quotation.