When considering display flexibility and cross-merchandising opportunities, our Clip Strip provides a variety of options.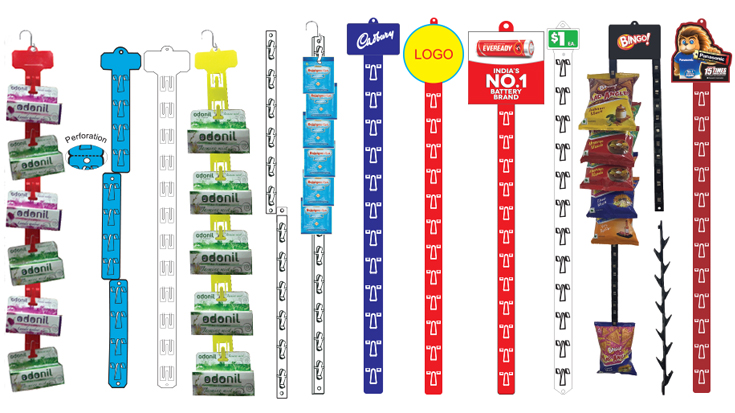 We are one of the professional manufacturer & exporter of printed tapes product & plastic clip display materials for more than 15 years of experience in the tape and packaging industry. We offer variety of Hanging products for Supermarkets. Supermalls and Cash & Carry shops.
Clip Strips and Hanging products (Hang-me) are a completely different method of promoting and selling customer's products. Clip Strips are minimalistic and provide effective in-store display solutions where space is at a premium and are extremely successful with their highly innovative eye catching sales technique.
The products have been exported to many of the countries & various areas such as Europe, Latin America, Middle East, UK & African countries.
BOPP 25 micron thickness, for more thickness please contact us

We're here to help!
Contact us on +91-79-22166306 should you have any questions or alternatively complete the Quick Quote form to receive a custom quotation.